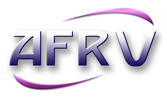 The newly formed AFRV [ French Association for VR/AR and 3D interaction ] is publishing some informal statistics about the state of VR in France in its "Journal de l'AFRV" (available to members). These stats are for general information purpose only and shouldn't be regarded as official statistics.
The most interesting figures are :
– ~500 people are working in VR/AR; Researchers/Teachers (51%), PhD candidates (34%), engineers & technicians (14%).
– The majority of research is done about VR only, much less about AR only (often VR+AR).
– There is an important number of groups that use VR without doing research about these technologies (18/39), which represent 100/460 people.
– The research is done, by decreasing order, in the medical field, product conception, transportation, education, human studies, scientific data exploration, architecture, sport, game, archelogy, art, geoscience, energy, military, domotic.
– No group is doing fundamental research on VR/AR. It seems to always be applied research.
– The equipment is, by decreasing order, tracking devices, feedback/haptics devices, stereoscopic display, big screen (<10m²), data glove (no haptics), HMD, 3d sound, immersive room (>10m²), speech recognition, CAVE or approaching (6!), workbench, tactile feedback, treadmill …
If you add all the VR students that come out of schools every year, that makes a lot of VR enthousiasts in France 😉