My name is Sébastien Kuntz. I live in Paris, France.
( for the curious ones, Kuntz is short for Conrad, old German for "judicious advice")
Do I like VR?
Major Conferences / Academics
– SVVR 2015: Multi-user Professional Applications for VR
– IEEE VR 2015: Panels: "What's new in VR?" , "Where is VR consumer market heading at?"
– Oculus Connect 2014 (#OC1): Professional VR applications
– IEEE VR 2014: SEARIS Workshop Keynote
– IEEE VR 2013: Panel: "The Future of Consumer Virtual Reality" (with Jason Jerald, Palmer Luckey, David A. Smith and Amir Rubin),
– VRST 2012: Keynote: "Improving the VR experience, from the authors to the users",
– JVRC 2012: Panel "Game Engines vs. VR APIs: Pros and Cons for VR Application Development" (with Carolina Cruz-Neira, Dirk Reiners, Perdo Morilla and Roland Blach),
– IEEE VR 2012: Paper at the "Off-the shelf VR workshop": "Low-cost and home-made immersive systems: For home or for work", with Jan Ciger,
– Committee member VRIC 2010 – Displays of the near future,
– IEEE CG&A 2010 article: 3DUI 2010 Contest Grand Prize Winners,
– I have also organized workshops at the AFRV 2011 and AFRV 2009 conferences concerning VR democratization.
Personnal
In real life I enjoy photography, sport (horse riding, climbing, street hockey, freefall.. ), going to concerts and way too much other things.
What is VR ?
Here's my definition.
With Palmer Luckey, founder of Oculus: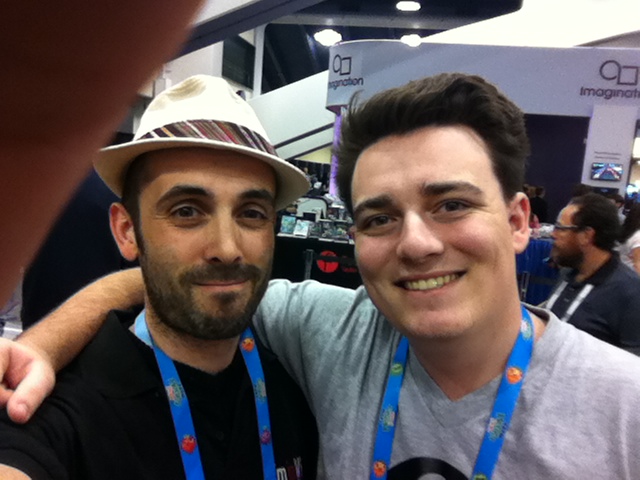 With John Carmack, CTO of Oculus: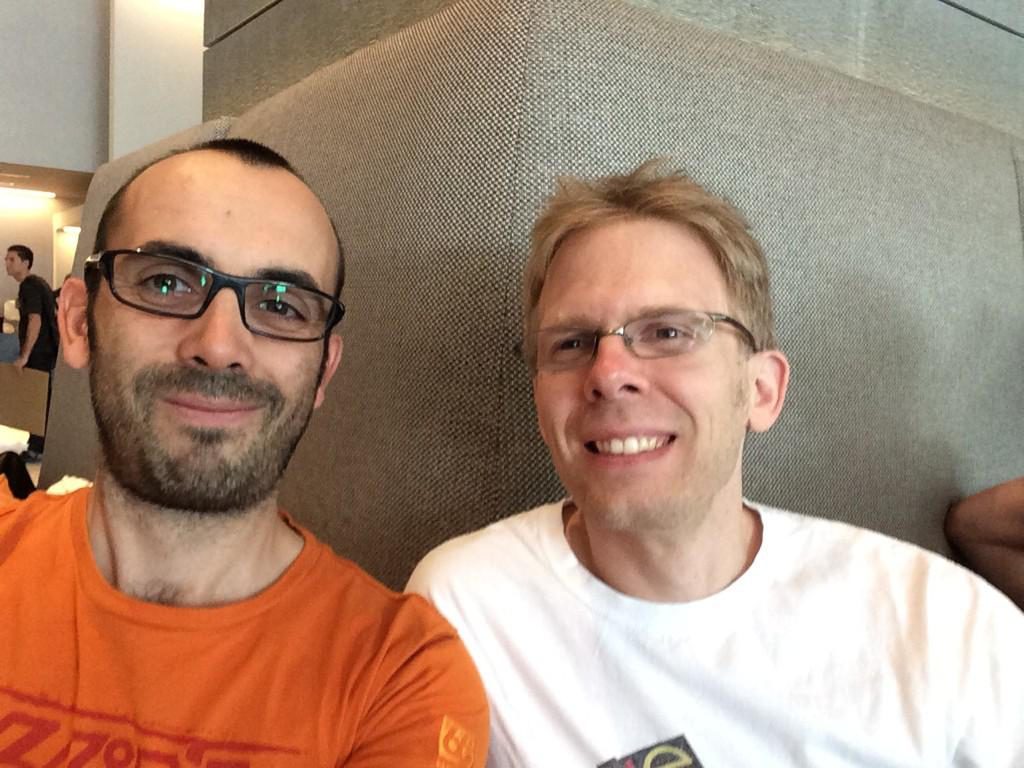 2001 – The Simurat simulator (with Philippe David)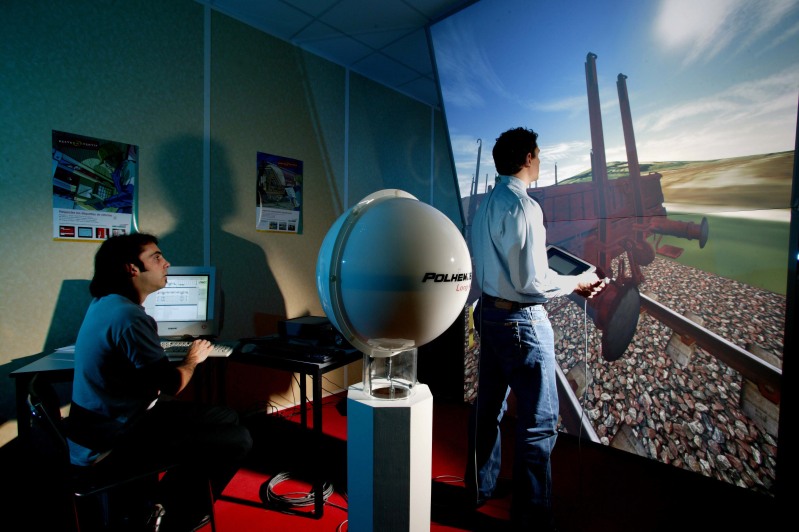 In La Geode with David Nahon