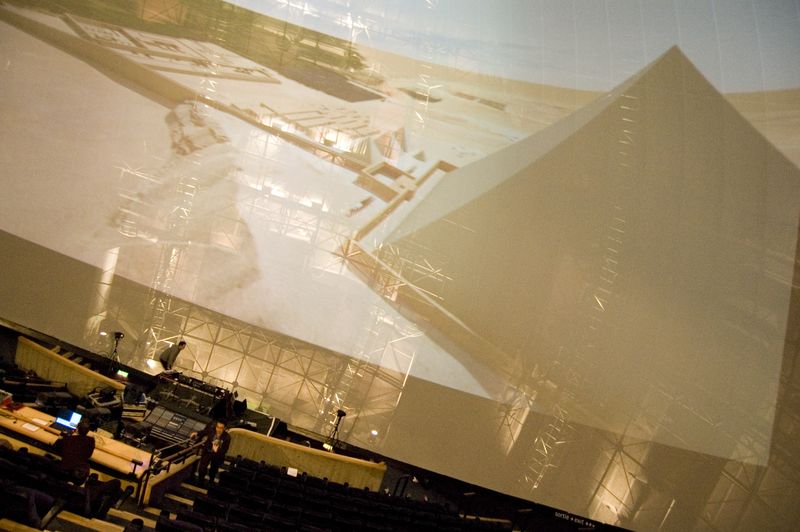 On Friday March 30th 2007, the biggest VR screen was inaugurated with a great event; A big show at La Géode (IMAX theater in Paris) to unveil the theory of Jean-Pierre Houdin about his theory on the construction of the Great Pyramid of Khufu (Kheops).
See the theory explained here (also with a realtime 3d exploration): http://www.3ds.com/khufu.
See below to know how all this was done!