[This article is super outdated !!  ]
Updates
[3 Jul 2010: Added VR Kit – Wall and HMD] [6 Oct 2009: Added Personal Space Station and NexCave] [ 7 Aug 2009: Added R-Screen and Virtual Showcase] [ 23 Jul 2008 : Added Workbench and Cave videos]
Index
Projectors Based
The most impressive and immersive is the Cave system (also called SasCube, Move, Cube…). It's a cube of at least 3x3x3m with at least four faces displaying stereoscopic images. The Cave at Iowa State University has just been upgraded and now has a resolution of 100 million pixels, featuring 96 GPUs and 24 Sony digital projectors.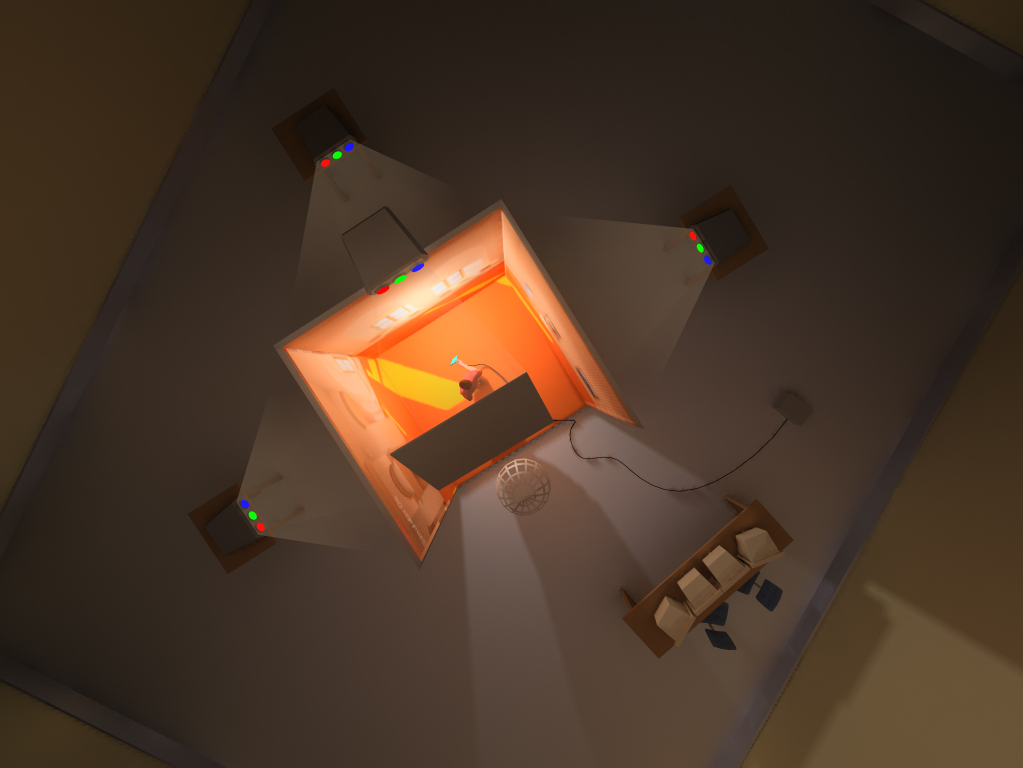 © Arnaud Muthelet
Multiple users can fit in a Cave, enabling collaboration. Note that as of now, the displayed images have the correct perspective for a maximum of two users, and multiple-user interaction is not yet the norm.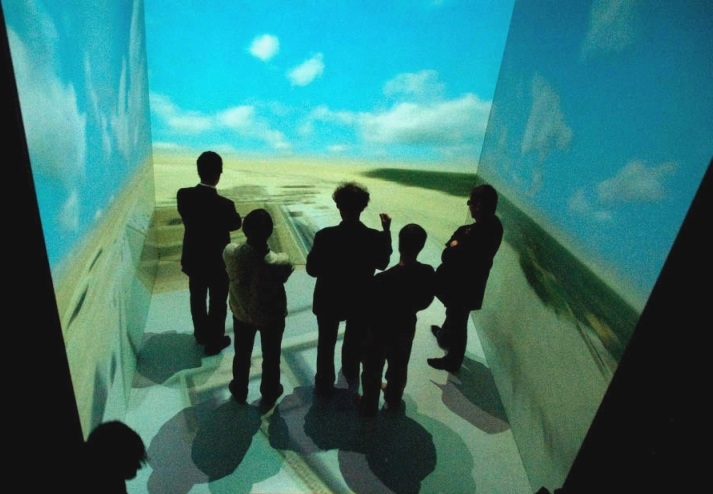 (c) S. Kuntz
Then several systems with digital projectors exist, from the Holobench and Holostage to the Reality Center and a "simple" mono or multi-projectors wall.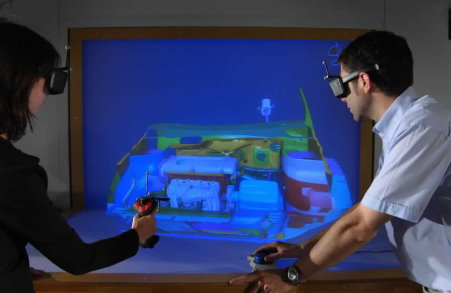 Holobench – Photos © PSA Peugeot Citroën Mediatheque.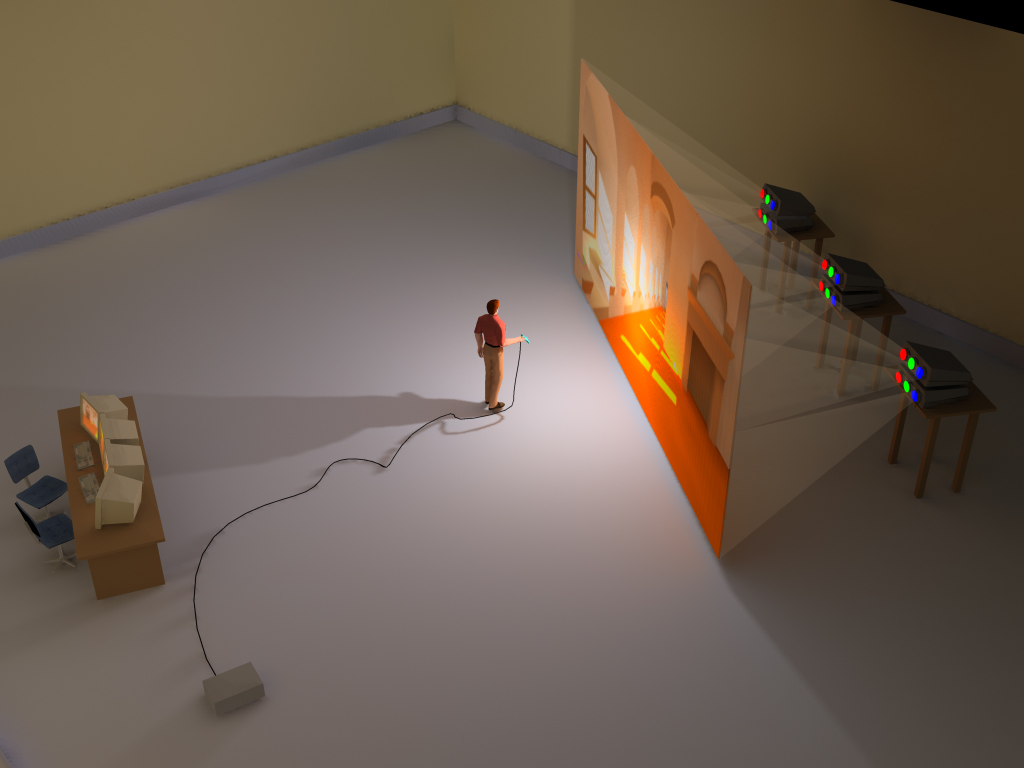 A Wall © Arnaud Muthelet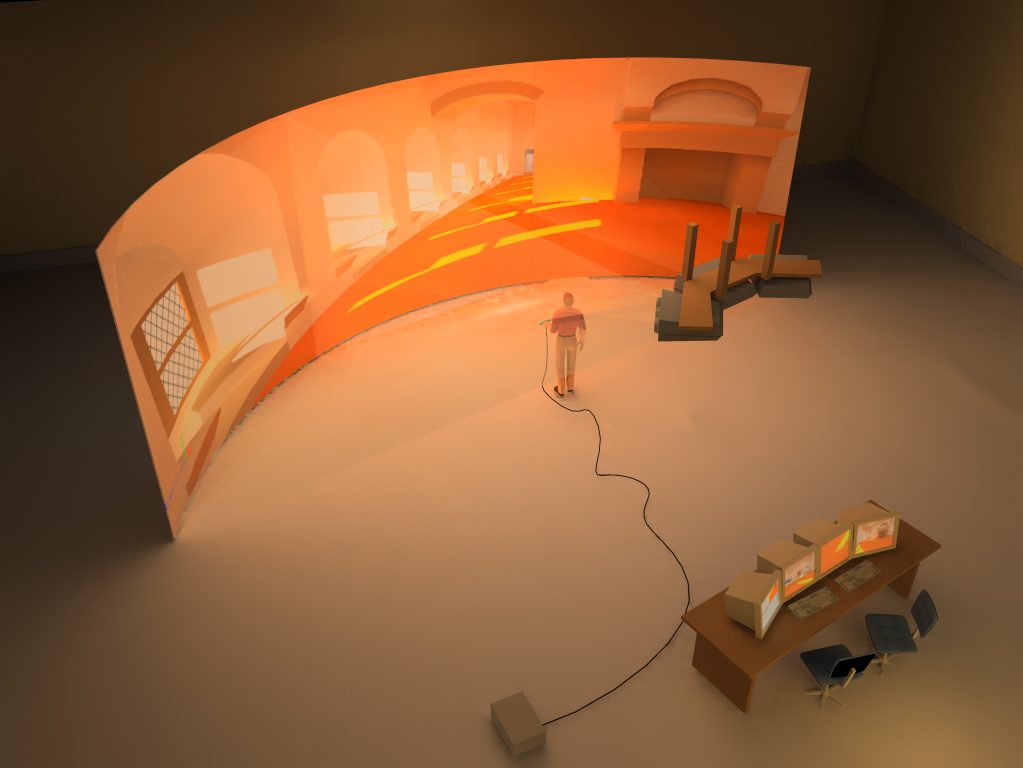 A Reality Center © Arnaud Muthelet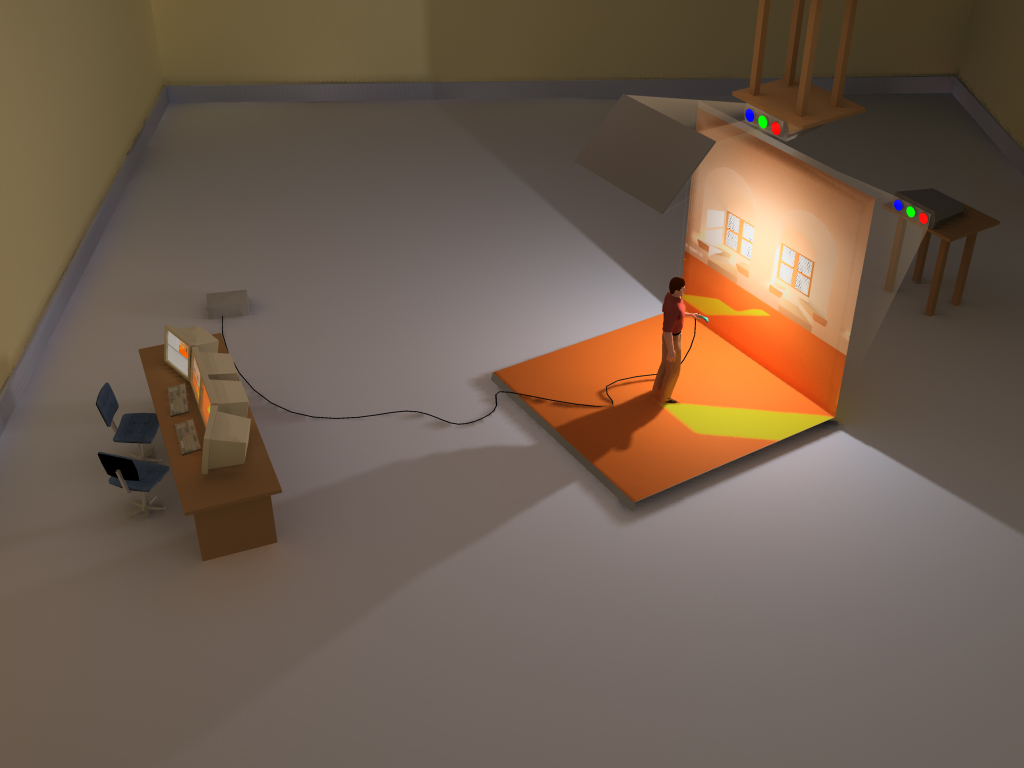 An HoloStage © Arnaud Muthelet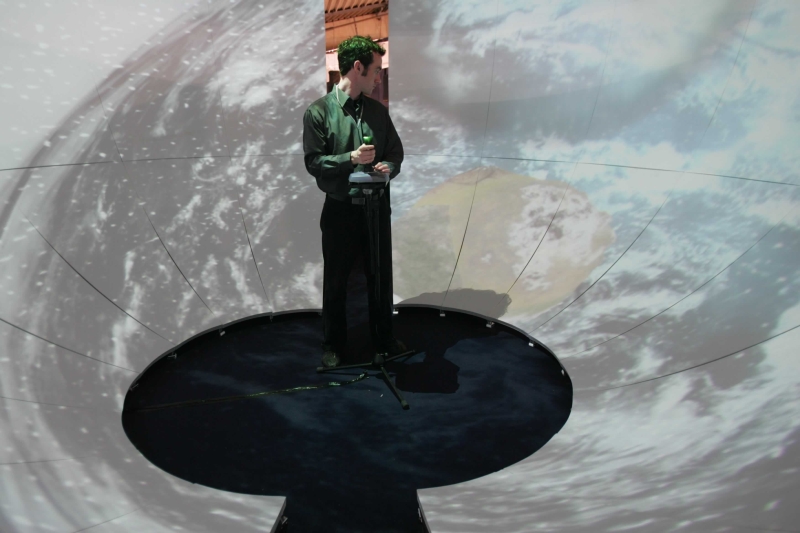 The Matsushita Electronics Hemispheric Dome is an hemispherical screen of 8.5 meters in inside diameter, 18 projectors, with stereo images projected on the screen having a wide field of view (FOV) of 180 degrees in horizontal and 150 degrees in vertical directions.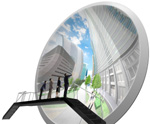 Now that the traditional theaters are buying digital projectors that have great chances of being able to display 3D pictures. As 3D movies are coming back, we should consider them as potential VR centers !
That's why the biggest VR display is in Paris, in the famous La Géode theater that also hosts an Imax projector.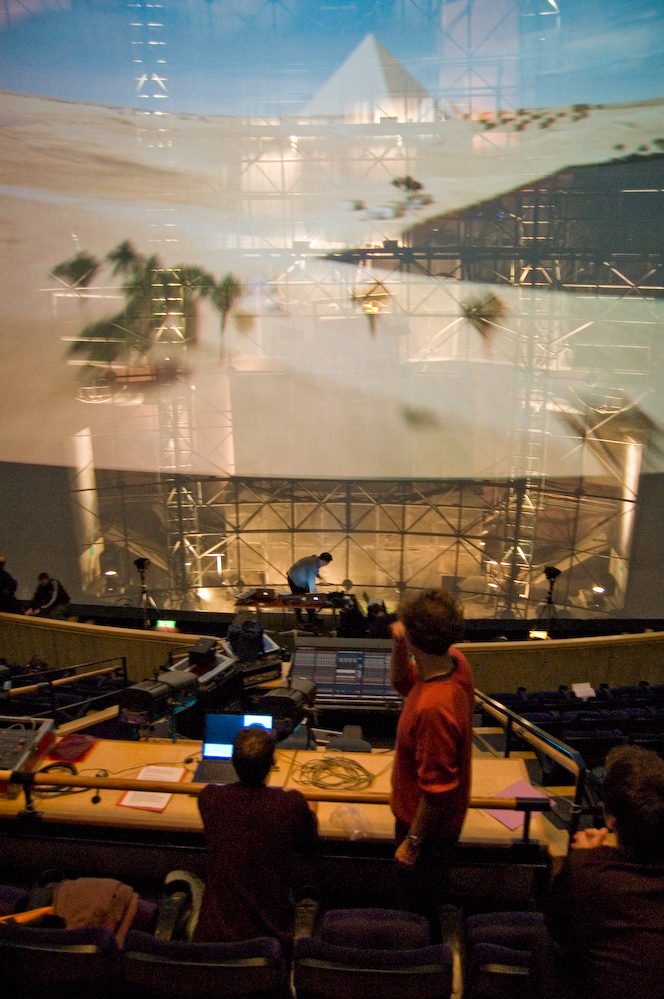 (c) S. Kuntz
(c) Dassault Systèmes
You can now also create your own 3D Wall for less than 1000€ !
Screen Based
The Personal Space Station uses a screen and a mirror so that the hands of the user and the virtual environment share the same space :
The NexCave is a new initiative to try and create immersive walls using standard screens :
HMD, VR Goggles
There is an impressive number of Head Mounted Displays (HMD) on the market. Some of them are getting more attention :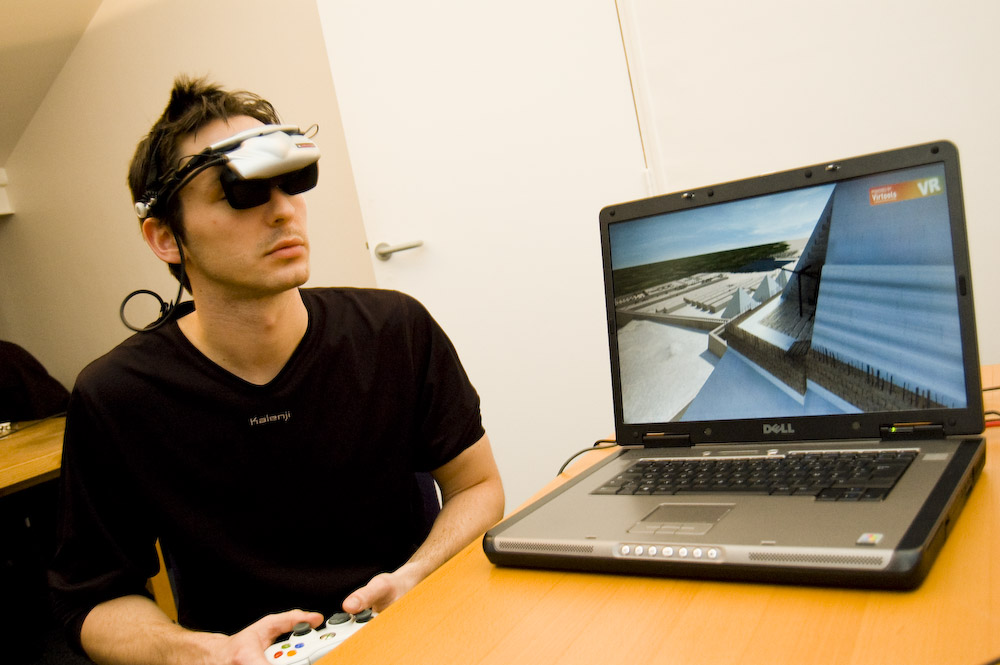 (c) S. Kuntz
– the eMagin Z800 seems to be the most successful. Priced at1500$, it has very nice displays (OLED, 800×600), but disappointing integrated trackers.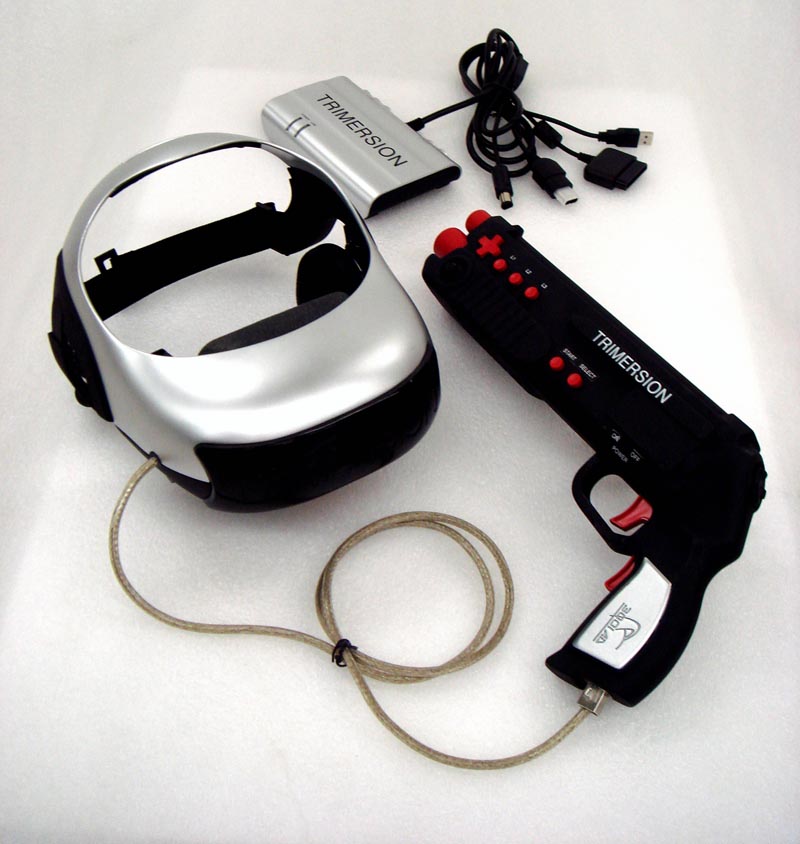 (c) Trimersion
– the Trimersion has the big advantage of being wireless and cheap (600$). Small resolution (640×480) and probably crappy integrated trackers. Note that the gun is not tracked.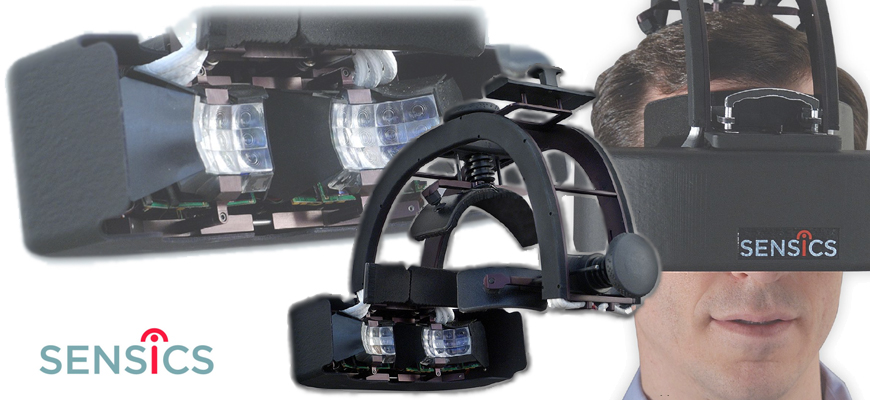 (c) Sensics
– the piSight Sensics is a panoramic HMD, with a field of view up to 180°, and up to 4200×2400 pixels per eye ! It is made up of several OLED 800×600 displays (built by eMagin). The main problem is that if it is not perfectly setup on your head, you can see the seams between those displays. And it's very expensive.