Following the VR Kit – HMD (VR Goggles), here's the Wall ! If you want to build one for yourself, join the VR Geeks !
I have to say I've been waiting to have this kind of setup at home for 15 years, and I could finally build one myself !!
A 2.20m x 1m65 3d screen ! With that I can look at the 3D pictures and movies I took with my Fuji W1 3D camera, play (in 2D) with my game consoles, watch (2D) movies and .. get immersed !
UPDATE: Make sure you understand the issues described in this article, (see the Issues topic)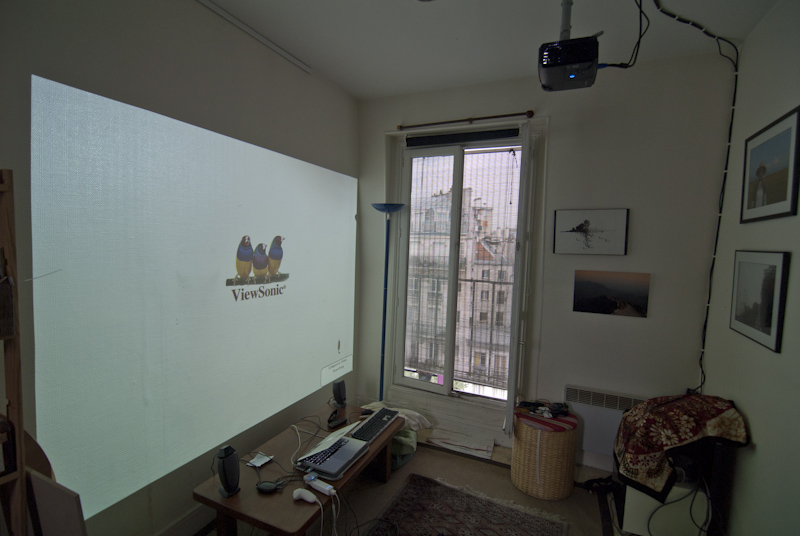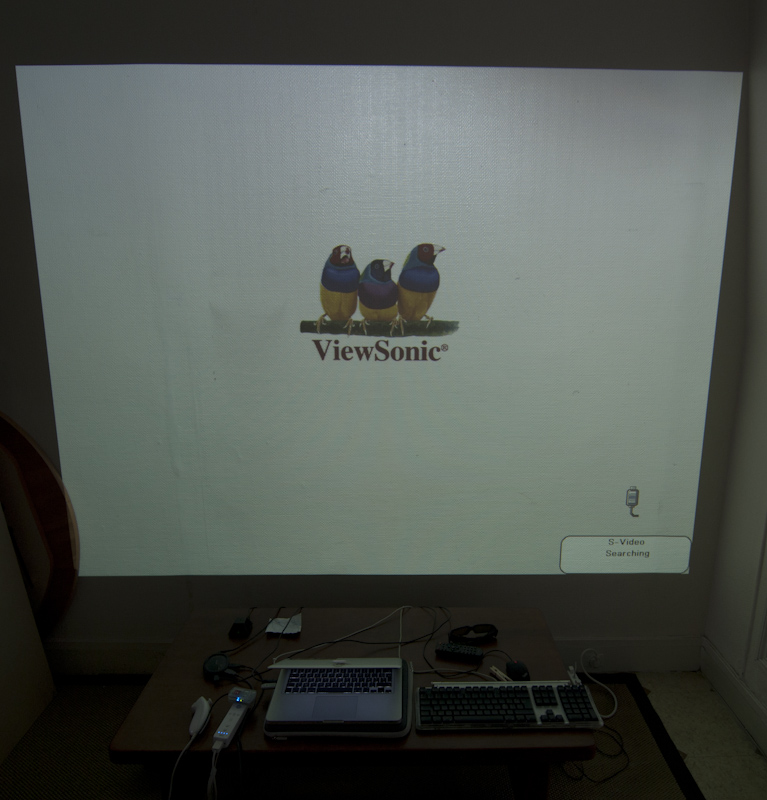 As you can see it fits in a very small parisian room. The projector has a throw ratio of 0.68, which gives me the 2.20m width at a distance of only 1.5m. This also has the big advantage that, as this is front projection, it allows me to get somewhat close to the wall without casting a shadow.
The parts list :
– Viewsonic PJD 6381 projector : 800€
– NVidia 3D Vision kit : 150€
– Wiimote + Nunchuk : 50€
– A Gametrak : 20€
Total : ~1000€ !!!
Remember that every part is replacable by a more efficient one as long as you follow the VR Geeks specifications for the VR Kit – Wall!
I especially hope to get rid of the Gametrak wires soon 🙂 And I also need to change my wallpaper, it has a too funky texture.
Now we need good applications and games to go with all that !! So join the VRGeeks and start creating your setup and applications!
David came home to test it and found it promising :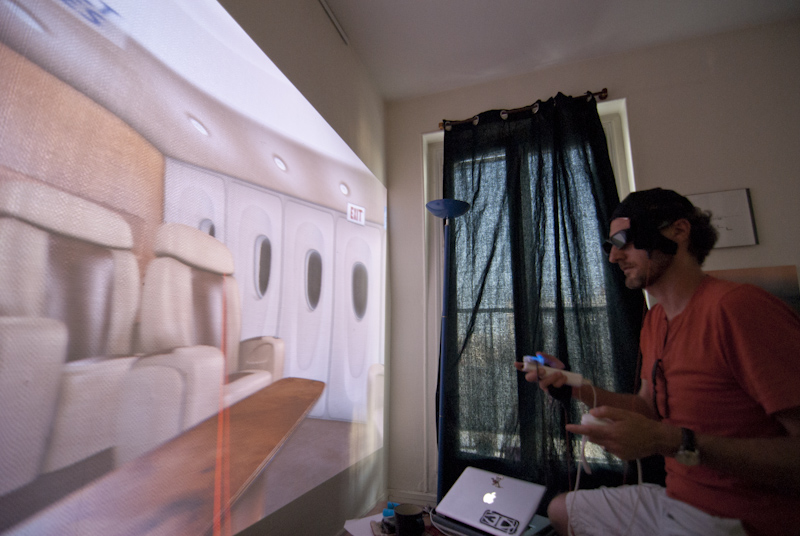 ( oh and he also tested the HMD kit 😉