I'm back from Louisiana after having spent a few days visiting the state and especially New Orleans which is a really nice city ! I'll put some pictures here soon and I hope to have some time to say more things about IEEE VR.
Following the (hopefully) prophetic video of World Builder, here's a start of useful 3DUI.
Maxim Lysak, fellow reader, is working with Victor Kuropyatnik on a software called DIVA – Database Immersive Visual Analysis.
Their point is that it would be easier to understand the structure of a database by looking at it in 3D. It would also be easier to remember it visually.
And it looks really nice! At last something that looks like what you see in movies and could be useful =)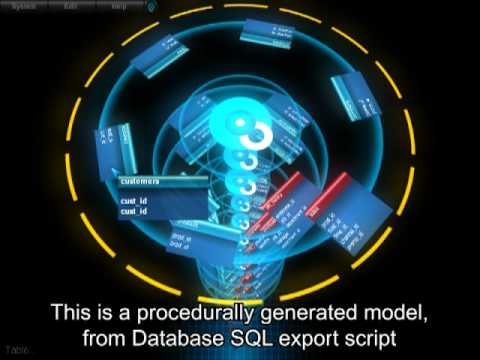 Any researcher wants to do some analysis of this technique compared to 2D exploration ?
On their website you can see more videos explaining the concepts, download a demo or buy the product.
Diva is created using Quest 3D, C++ and Direct 3D.
Read after the jump for an interview of Maxim and Victor,  some homebrew VR and more videos !