Back at Laval Virtual, I was struck about how many people say they're doing VR where, according to my own (extremist) definition, it wasn't even remotely VR ! Even some high rank scientists tried to promote their (commercial) application, trying to take benefit of the marketing aura of the term VR, when it was only a desktop and mouse 3d application !!
I've already tried briefly in another article to define what is not VR but I didn't have a very precise definition of what I believe VR is. Everyone in the field has his own definition, and I think I've finally found what is the distinctive factor for me (hint, perceptive immersion). Of course now that I've realized it I find that I agree with the definition a lot of people.
Anyway for me VR is Immersive Virtual Reality. You can find my definition along with extensive explanations on this page.
There has been a great  debate on the 3DUI mailing list about the definition of VR and thus what should the IEEE VR conference be about.
This debate fueled the panel discussing this topic at the IEEE VR 2010 conference, hosted by Jeffrey Jacobson and Chadwick A. Wingrave and prestigious panelists such as Doug A. Bowman, Frederick P. Brooks, Jr., Robert Jacob, Eric Klopfer, Joseph J. LaViola, Jr., Albert (Skip) Rizzo, joined later by Mel Slater. This panel and most of all Mel Slater's work inspire my position. You can read the slides of this panel here.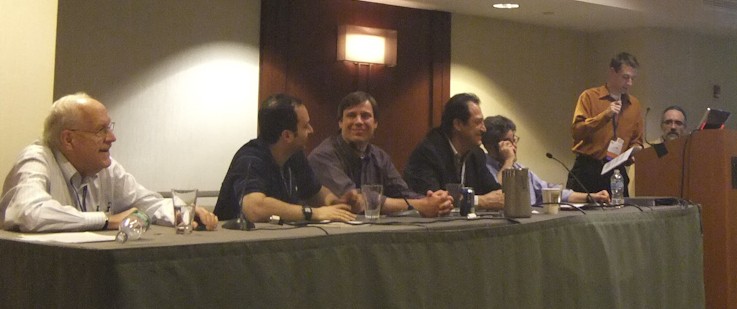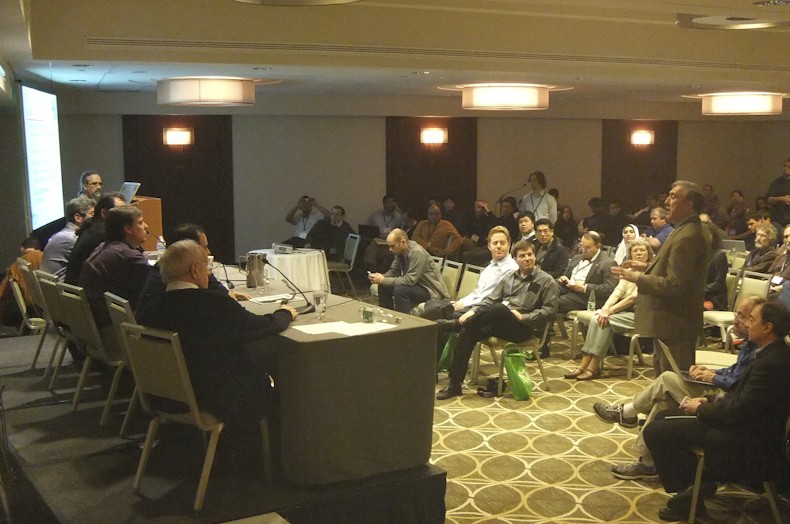 I'm happy to report that Fred Brooks is as extremist as me as he said the IEEE VR conference should only be about Immersive VR and nothing else. This would probably shorten the conference a bit, and most certainly avoid keynotes about SecondLife. No more AR, no more multitouch.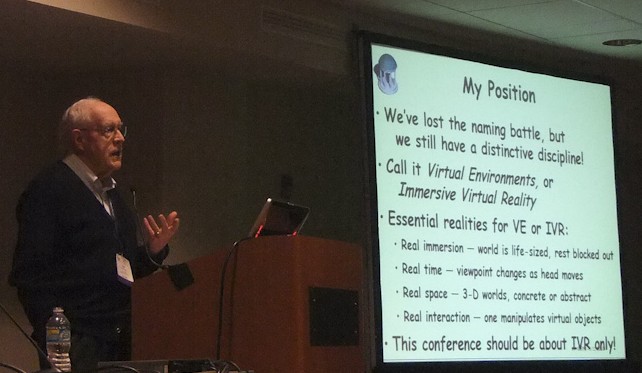 Don't get me wrong, I think SecondLife, AR, multitouch are really important and passionate subjects. It's just not iVR ! Sometimes some AR or multitouch techniques are used for iVR but that's not the norm.
So my short definition, for the moment, is :
Immersive Virtual Reality (iVR) is a set of technology and science required for a user to feel present, via perceptive, cognitive and functionnal immersion and interaction, in a generated environment.
Again for a longer and more detailed explanation,  check this page, which will probably evolve in time with my understanding.