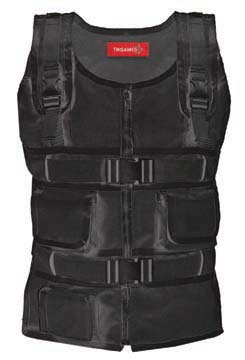 The 3rdSpace® Vest from TN Games allows you to feel impacts of bullets and punches inside the game.
It works with air micro-compressors that generate impacts like "3 year old punching you" (words from a tester in the video below).
The sdk documentation looks like it's really easy to program. You can choose between multiple effects (different guns, explosions, stab, acceleration, deceleration) for the 8 actuators :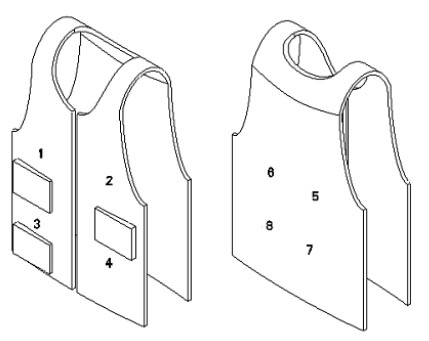 The number of actuators and their power doesn't seem that impressive, but I'm sure that if used well this could improve immersion, as in the Verdun application.